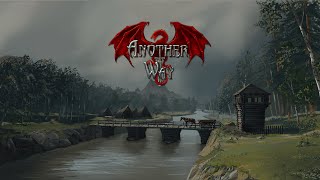 Another Way
by STF Games
Description
Another way is a nonlinear Action/RPG from third person's view with interactive movie elements, crafted in the best traditions of the medieval Fantasy.
Game's setting takes it's beginning in classic fantasy books and legends. It is as close to european medieval culture as it's possible, and actually goes beyond it.
It's a brand new world, with it's own unique bestiary, ethnicities which have their own customs and traditions. This is a game about courage and cowardness, joy and pain, feast and famine, loyalty and treason.
Features
Every action has a direct impact on in-game events and on what happens with the characters and the world. Every choice has a meaning. This is true not only for dialogues, but player's actions too. Some decisions, which can look unimportant, can actually have global consequences.  

NPCs act nonlinearly. You can't ignore the fact that every hero of this story has his own motivation and can make his own choice at every moment.

A unique bestiary. This universe includes many creatures and plants, and every single one of them has it's own features which depend on what area they inhabit.

Unique living world. The continent contains ten different bioms, ranging from tundras to deserts. In every area there are unique inhabitants with their own customs and traditions.

Build your own story. Surely, two players who simultaneously play through the game, will get different plots and finales. 

Multiple plot developments and protagonists. Full-fledged stories from different person's points of view, who in turn are closely tied in a web of events.