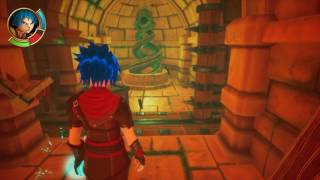 Be:Brave
by One Dream
Description
Be:Brave is an original adventure-rpg developed on Unreal Engine 4, that invites you to camelot castle and its surroundings, to solve the mystery of the past and save the day.
Features
BATTLE IS NOT JUST A SWORD SWINGING
The old castle is inhabited with various monsters and beasts, and each enemy require a special strategy to defeat it, without loosing the precious health.
TRAPS, TRAPS EVERYWHERE
Do not trust anybody or anything, especially to your steps. Who knows what lies under the floor? It can be secret passage as well as deadly spikes!
PLAYER DRIVES THE NARRATIVE
Every choise in the game changes everything - from the relationships with NPC and a shape of the levels to different endings and available actions.