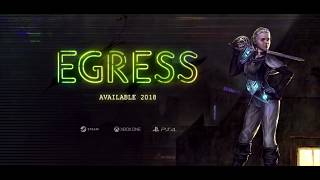 Egress
by Fazan
Description
Egress is a multiplayer action game with elements of survival and elaborate combat system from the independent russian studio Fazan. The game takes place in the dark universe of Howard Phillips Lovecraft, illuminated by a mysterious neon light. 
Choose one of many unique characters and fight on the streets of Insmouth with monsters, madmen and other adventurers! 
Decide who you want to support — brave Hunters, wise Alchemists, or hardworking Miners! 
Find powerful mystical artifacts, understand what is happening and determine the fate of this world! 
But do not forget that your true enemy is sleeping in the depths of the sea... 
Features
The gloomy lovecraftian atmosphere.
A unique setting with neon and steampunk in a late Victorian age.
Exciting melee combat system with 14 different attacks and lots of animations.
Endless PvP battle in in the insane Insmouth city.
The abundance of various throwing and small arms, as well as grenades and potions.
A wide variety of weapons and playable characters with unique features.
A lot of character development paths due to the wide variety of different artifacts and consumable items.
Well-designed visual style that emphasizes the atmosphere of the game.
High-quality sound that allows you to feel this city is real.
Exciting and mystery secrets that only a thoughtful player can figure out.
Frequent eSports events with valuable prizes.