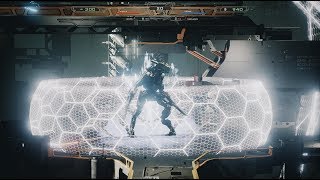 Machine Instinct
by Black Skysymmetry
Description
Are you ready to find out what it's like to control the most tactically advanced mech dog in the history of tactically advanced mech dogs? "Machine Instinct" is a challenging side-scrolling survival/score-chasing single-level action game set in a Dark Sci-Fi setting inspired by early 90s era films and video-games.
Features
- Face 9 vicious enemy robot types.
- Use 360-degree gyro-stabilized dual-shot plasma rifle with built-in overcharge mode and high-frequency grenades against your enemies.
- Earn $$$ and collect Sky Plasma Units to acquire vital upgrades: Missile Launcher, EMP Drone and Jet Pack.
- Make yourself hard to kill by enabling Translocator teleport device and purchase additional Health Points.
- Survive long enough and pick up Mecha Werewolf Transformation mode to unleash hell on your enemies!