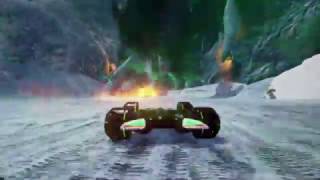 Marvex Star Racing
by MamontGames
Description
Marvex Star Racing is the maximum dynamic racing battle.
Marvex Star Racing BATTLE CAR are the epitome of incredible speed, combat power, 
and advanced technologies of the future. Conquer brave new worlds and defeat the 
best racers of the galaxy!
Install machine guns, rocket launchers, acid bombs, special modules on your cars. 
Collect the best BATTLE CAR to challenge the strongest!

Destroy the enemies, upgrade your BATTLE CAR and get the maximum speed. 
Defeat the dangerous bosses of the planets or just ride for your pleasure.
Marvex star races will not leave anyone indifferent!
Features
Self-guided missiles, acid shells, six-barreled machine guns, mines, drones, bombers! Hundreds of ways to destroy or be destroyed!
High-end graphics
Unique BATTLE CAR with various improvements
A deep system for upgrading weapons and armor
The original worlds of exoplanets inhabited and unexplored
Different types of weapons
A real challenge for your skill
High-quality effects of exploding attacks and taking damage