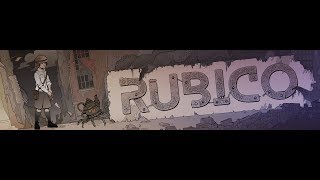 Rubico
by Game Runners
Description
Rubico is a turn-based tactical game with RPG elements in the steampunk setting.
You were in the middle of a dying city, in the center of which a giant monster nestled — the Plague. People infected with it lose their sanity and die over time. In the midst of all this chaos, you have only one friend you can rely on — a mechanical kettle. Together, you have to overcome many obstacles, break through the hordes of the infected and finally get out of the city. But is everything really around what it seems?..
Features
Dangerous journey. Your path through the Rubicon will not be calm — the Plague is spreading on its heels, and the infected inhabitants of the city are waiting ahead. You must be saved ... or perish.
3 battle modes. You have to not only kill the infected, but also avoid the battle by cunning and solve puzzles.
Dramatic story. Feel the tragic story of a little boy, to whose share the difficult life tests have fallen.
Gloomy atmosphere. Soak up the atmosphere of despair in a huge city filled with rusty metal, the smell of engine oil and hot steam.
More Info