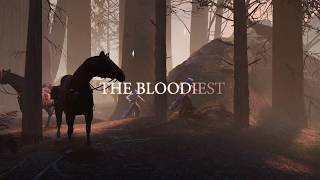 SACRALITH: The Archer's Tale
by Odd-Meter
SACRALITH: The Archer's Tale
Action, Adventure, First-person shooter
Contact Developer
Description
SACRALITH: the archer`s tale is a breathtaking story of an archer in a world of dark magic and Inquisition. Don`t be tricked by your magic abilities, even an invisible foe can be tracked, so this adventure promises to be the hardest one...
Features
   A stunning storyline that will carry you to the world of virtual reality.
   Lifelike bow shooting! The only thing we can't reproduce is the weight of a bow in your hand. However, feel free to tie a stone to your gamepad!
   Storming battles and instant travel along the map. Don't stand still, move forward, your allies are in danger and you're the only one in charge of their lives!
  Outstanding graphics and visual effects, including facial mocap: all movements and articulation have been recorded by real actors.
   A wide range of enemies. Some of them will die from the first arrow. Others will require all your wit and effort!