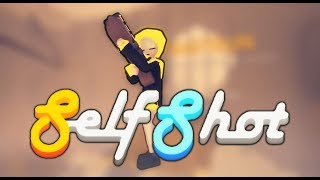 Self Shot
by Vadd Games
Description
Self Shot is a first-person shooter about a teenage girl, Ren, who descends deep into her mind to meet and overcome her own fears, complexes and experiences. All this in order to remember what happened to the missing Ren's best friend

The gameplay is focused on old-school shooters of past years, so the game has quite fast dynamics.

In addition, the game tells the story of the difficulties of dealing with yourself, as well as the friendship of two teenagers!
Features
Unusual setting of dream and metaphorical fears
Large variety of weapons (7 guns and 1 sword that you unlock during the game)
Really big bosses
Old-school shooters dynamic
Storytelling and interesting characters
The cute cat — Kokoro, that accompanying Ren most part of the game