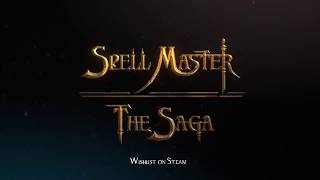 SpellMaster: The Saga
by Spellbook Creations
Description
SpellMaster: Saga — a single player third-person fantasy open world RPG with the opportunity to build your own magic academy.
Features
Detailed by-hand construction of the magic academy with the ability to watch the building in real time.
Management of your magic academy — the search for students, their training and their further assistance to the hero in his adventures.
A manually created world inhabited by various creatures and characters, where everyone lives according to his own schedule.
A realistic changing of day and night, affecting the gameplay. Most characters sleep at night, while the most dangerous monsters go hunting.
A lot of stories, quests and options for their passage. The choice of a player at the beginning of the game will affect the development of the plot in the future.
A diverse game world. Ruins, caves, dungeons, villages. Lots of places to explore and find secrets.
The ability to create, modify and combine magic spells to develop the best battle tactics.
More Info
We are a small independent gamedev team Spellbook Creations, founded by former developers of the game Life is Feudal: Forest Village. If you want to contact us, use mail: [email protected]