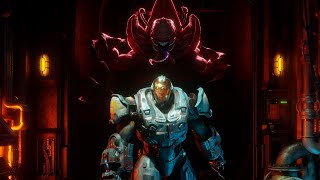 The Red Solstice 2: Survivors
by Ironward
The Red Solstice 2: Survivors
Action RPG, Strategy, Survival, Tactical RPG, Top-down shooter
Contact Developer
Description
The Red Solstice is a top-down action strategy game. Forge your personal story of defending the planet through a series of combat missions and strategic choices while researching new technologies.
The game can be played solo following a story campaign mode or using game matching servers in an 8 player co-op survival mode.
Features
Survival strategy: The Red Solstice 2: Survivors couples tactical missions with the ongoing survival against the STROL virus over the entire planet in a campaign that spans over time with a single goal - Survival of humanity.
8 Cooperative multiplayer: Join other player campaigns and combat missions or let them join yours, bring your own research and resources into their campaigns, play together and work towards the survival of the planet.
Strategic base: Customize and grow your character in the campaign, research and upgrade new technologies and combat suits , prepare assets for deployment on combat missions - artillery, tactical nukes, reinforcements, dropships and much more.
Combat missions: Deploy alone or with other players into combat missions in order to contain the spreading biomass infection. Manage your resources, explore an open map and secure areas in order to save humanity.
Combat the biomass infestation: Fight a spreading biomass that changes the environment and has a mind of its own.
Unique classes: Choose between 8 classes, each with a specific gameplay style and skills.
Hot Join: Call for reinforcements from your friends list mid-game and have them drop down right into the middle of the chaos.