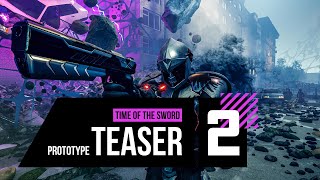 Time of the Sword
by Alpha Games
Description
Worlds are colliding again. Forgotten enemies are back. Stories that have long become legends and epics come to life again and old heroes are needed by this world once more. Here is the time of the sword.
Take on the role of Finist the falcon, restore the ancient order of heroes in the third-person action game "Time of the Sword".
The game will offer trips to various locations, a dynamic combat system of close and distant combat, large-scale battles with bosses and an interesting storyline, allowing you to take a fresh look at russian folk heroes.
Features
A diverse dynamic combat system based on melee combos and counterattacks, as well as firearms.

An exciting story about the heroes of ancient Russian folklore, protecting our world from the invasion of other worlds till this day.

Travel through colorful detailed locations, including other worlds.