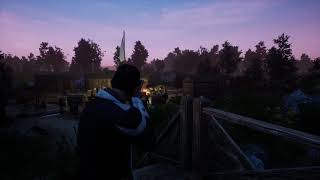 WindRose
by FieriaGold
Action RPG, First-person shooter, Real-time strategy (RTS), Third-person shooter, Wargame
Contact Developer
Description
Wind Rose — a game on the PC in the style of steampunk and real events on the theme of the times of the 17-18th century, in the genre Action / RPG / RTS / Sandbox. The player will be involved in large-scale world conflicts.
Features
Two games in one, you can choose to play real events of the 17th century or dive into the steampunk universe
Flexible change of control of soldiers, tanks, guns, robots and other objects can be controlled as in strategies, point control of the selected unit (as in shooters) with a third or first-person view
Steampunk universe, this universe we ourselves invented and adapted in the 17th century, you will see many unusual invented inventions or modernized real-life things, such as Tank Leonardo da Vinci.
Customization of weapons, robots, tanks, ships, aircraft
A carefully crafted artificial intelligence that decides for itself how to fight and focus on the scene depending on what is happening.
Realistic melee system with real contact and the destruction of sabers, bayonet muskets, halberds, two-handed swords, daggers, etc ... A lot of spectacular finishing hits, stuns, grabs and other combinations in melee
Beautiful destruction (improved physical capabilities): in the game it will be possible to break almost everything.
Six different game modes (see above) that can be played alone or with other players
No restrictions: there are no restrictions in managing strategic or direct, you can fight in close combat with your mechanics, use your character's advanced abilities, control equipment and other means of transportation, build fortifications or buildings, we did so that the player would feel no limitations in all the created opportunities in the game.
Realistic ballistics and armor that reacts and breaks from the contact of bullets, arrows, shells ...
You can command troops not only in the RTS mode, but also from the first or third person playing for your hero, you can give many orders to your bodyguards and other combat units.
Extracting resources, experience and gold in one of the six game modes in the menu, you can put all this into the hero you are playing for, your bodyguards, equipment (tanks, robots), artillery, fleet, aircraft.